Now I'm feelin' so fly like a G3!
Season 4 of Warzone has finally arrived and as usual with a new season, new weapons are unleashed on Verdansk. One of those is the C58 Assault Rifle.
The C58 is a full-auto rifle with high damage at close range and a slow rate of fire. It feautres fast bullet velocity, reliable recoil control and a smaller magazine size by default.
This weapon should look familiar to hardcore Call of Duty fans as it's a reincarnation of the G3.
Warzone has over 100 weapons to choose from with an unholy number of attachment choices - so which are the best to choose?
Here's our recommended loadout for the C58 in Warzone and the best attachments.
For the C58, we need to focus on improving the areas its weakest - that being it's low magazine size and slow rate of fire.
This gun is immensely strong, despite its lackluster performance in Cold War. Because of its slow rate of fire, it is very easy to control and packs a serious punch.
Here are the best attachments for the C58:
Axial Arms 3x (Optic)

Agency Suppressor (Muzzle)

18.7" Ranger (Barrel)

Field Agent Grip (Underbarrel)

STANAG 55 Rnd (Ammunition)
This isn't the most inventive setup, admittedly, but what's the old saying? "If it ain't broke, don't fix it".
The powerful shots it fires in an easy to control fashion are even more dominant when you improve its bullet velocity and (almost) eliminate all recoil.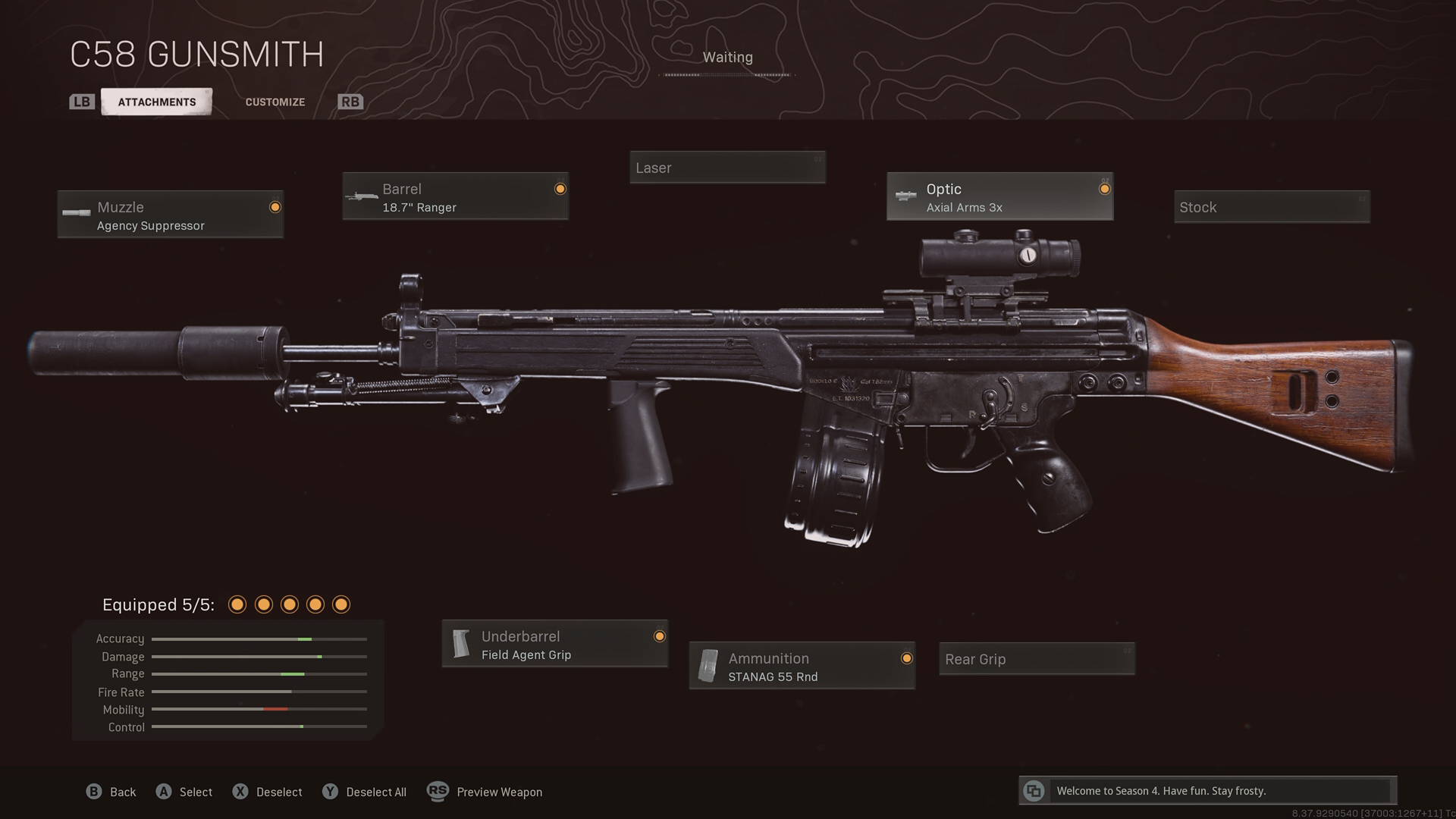 Secondary weapons in Warzone are rather subjective - usually being swapped out for a Primary.
But, if you want to make sure you've got the best setup, I would add the Sykov on to your loadout.
Here are the best attachments for the Sykov:
Monolithic Suppressor (Muzzle)

Sorokin 140mm Auto (Barrel)

5mW Laser (Laser)

80 Round Drums (Ammunition)

Akimbo (Perk)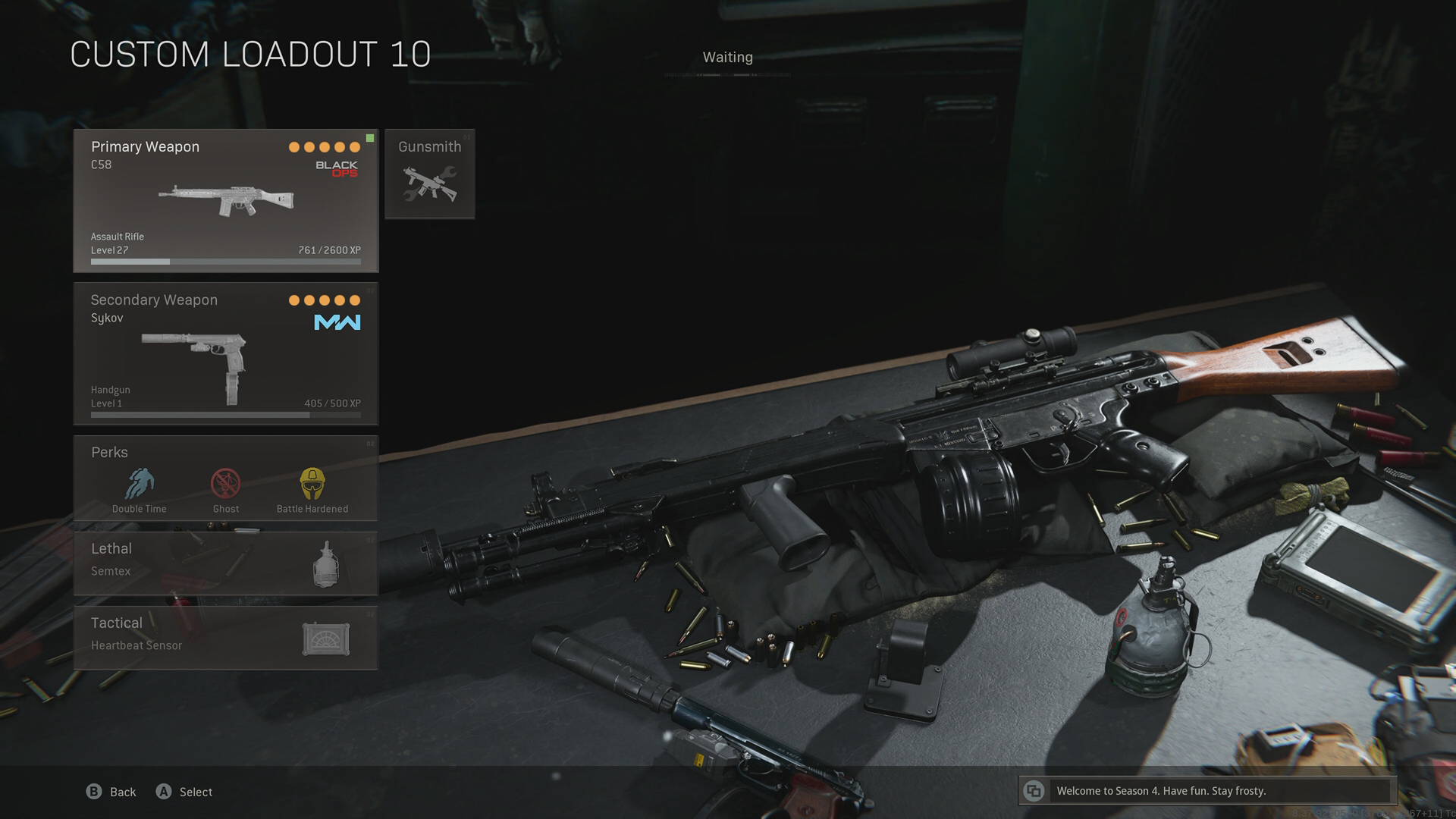 I always believe this comes down to personal preference. But I would opt for a Stun Grenade and Semtex.
Semtex grenades are all round good choices for whatever situation you find yourself in and for finishing off downed opponents
If you're not using the Heartbeat Sensor, you should be.
The perk selection is Warzone is a bit simple, but nevertheless, I would go with Double Time, Ghost and Battle Hardened.
Double Time is great for closing the gap between you and your enemy and repositiong quickly. Ghost will keep you hidden from enemy UAVs. Finally, Battle Hardened is great for detering the effects of tactical grenades.
Follow us for the latest updates!